Black Queer individuals have made a significant impact in history, and it is crucial to know and acknowledge their contributions. These individuals have challenged societal norms and pushed for acceptance and equality for all. Here are just a few examples of influential Black Queer people who have left their mark on history:
Bayard Rustin: A civil rights leader and LGBTQ+ rights advocate, Rustin was an advisor to Martin Luther King Jr. and helped organize the March on Washington in 1963.
James Baldwin: A writer, playwright, and social critic, Baldwin's works explored themes of racial, sexual, and class-based discrimination, and his activism helped pave the way for the modern LGBTQ+ rights movement.
Marsha P. Johnson: A trans activist, Johnson was a key figure in the Stonewall riots of 1969 and co-founded Street Transvestite Action Revolutionaries (STAR), an organization that advocated for the rights of trans individuals.
Audre Lorde: A poet, writer, and activist, Lorde was a prominent figure in the Black feminist movement and a powerful voice for LGBTQ+ people of color.
By acknowledging and celebrating the contributions of Black Queer individuals, we are able to understand the complexity of intersectional identities and the ongoing fight for equality. Furthermore, recognizing the stories and experiences of these individuals helps to challenge societal norms and further promotes acceptance and inclusivity.
In short, the history of Black Queer individuals is an essential part of our collective history and must be celebrated, recognized, and remembered.
14 Black Queer People Who Made History
Baynard Rustin
Bayard Rustin was a total boss! Not only was he a trailblazer in the LGBTQ community, but he was also a key player in the civil rights movement. He was the mastermind behind the massive 1963 March on Washington and even had the ear of the one and only Martin Luther King Jr. as his trusted advisor. And get this, in 2013, he was awarded the Presidential Medal of Freedom, the highest honor a civilian can receive in the US!
James Baldwin
James Baldwin was a literary genius who tackled important social issues in his works, including "Notes of a Native Son" and the groundbreaking "Giovanni's Room." The latter explored themes of homosexuality and bisexuality with all white characters. Baldwin was a social activist as well, giving a memorable lecture on "Race, Racism, and the Gay Community" at a meeting of Black and White Men Together. He spent his literary and activist career educating others on Black and LGBTQ+ identity. Baldwin used his words to create a more equitable and understanding world.
Gladys Bentley
Bentley was a gender-bending performer during the Harlem Renaissance. She would sing the blues in establishments like the Clam House and the Ubangi Club, dressed in a top hat and tuxedo. The New York Times called her "Harlem's most famous lesbian" and one of the best-known Black entertainers in the US. Flo may have passed away in 1960, but she left a lasting impact on music and LGBTQ+ history as a top hat-wearing, tuxedo-sporting, blues-singing queen of Harlem. Let's raise a glass to the legend that is Bentley!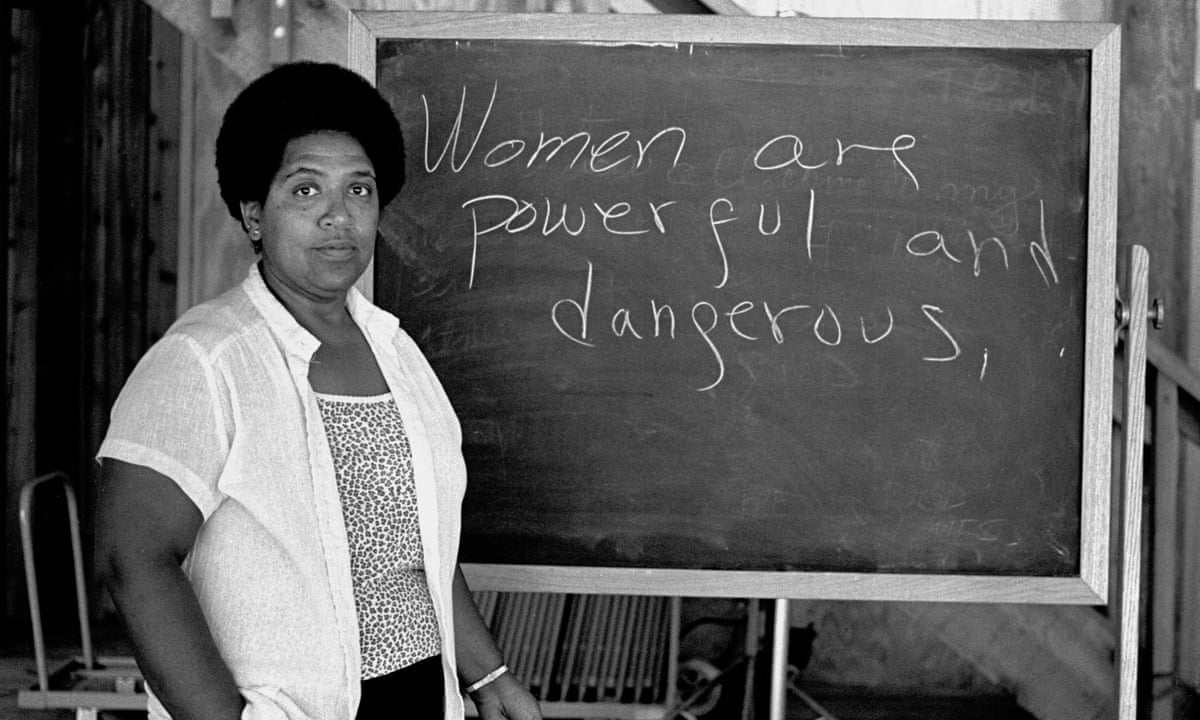 Audre Lorde
Audre Lorde was a multi-talented Black lesbian feminist, poet, mother, and warrior who made a lasting impact through her writing and activism. She wrote powerful works like "Coal," "The Black Unicorn," "The Cancer Journals," and "Zami: A New Spelling of My Name" that continue to inspire and empower readers. Lorde wrote to give a voice to the voiceless and empower women. She believed that silence wouldn't save us and that her words could make a difference. Let's give a round of applause to the amazing Audre Lorde and all the powerful, inspiring words she left behind!
Alvin Ailey
Alvin Ailey was a dance superstar! He founded the Alvin Ailey American Dance Theater in 1958, and since then it's become one of the most famous dance companies in the world. Ailey's works like "Cry" and "Revelations" continue to get people up and moving all over the world.
In 2014, Ailey was given the Presidential Medal of Freedom for his amazing work bringing dance to communities that might not have had access to it otherwise. Ailey was a true trailblazer in the world of dance and continues to inspire people to get up and groove. So, let's give a big round of applause to the legendary Alvin Ailey!
Stormé DeLarverie
DeLarverie was a one-of-a-kind performer, a "butch" lesbian from New Orleans who never stopped entertaining. She started young, riding horses in the Ringling Brothers Circus, and went on to tour as the MC of the Jewel Box Revue – the first racially integrated drag show in North America. In the '80s and '90s, she served as a bouncer for lesbian bars in NYC and held leadership positions in the Stonewall Veterans Association. DeLarverie was known as the "guardian of lesbians in the Village," protecting her community as a street patrol worker and organizing fundraisers for victims of domestic violence and their children. Talk about a multi-talented LGBTQ activist!
Lorraine Hansberry
Hansberry was a firecracker of a playwright, who lit up Broadway with her first play "A Raisin in the Sun". She was the first Black playwright and the youngest American to win a New York Critics' Circle Award! The play, inspired by Langston Hughes' poem "Harlem: A Dream Deferred", was a hit and even got turned into a movie with a star-studded cast!
But, did you know Hansberry was a part of the lesbian rights group, Daughters of Bilitis, and contributed letters to its magazine, "The Ladder", about feminism and homophobia! Although she never publicly acknowledged it, Hansberry's estate in 2014 revealed she was a lesbian through her unsealed diaries and other writings. Sadly, she passed away at just 34, but she left behind a legacy of being a trailblazer in both her writing and activism.
Ron Oden
When Oden became the mayor of Palm Springs, California in 2003, he shook things up by becoming the first openly gay African American mayor in all of America! And just when you thought things couldn't get any gayer, the Palm Springs City Council made history again in 2017 by becoming the first all-LGBTQ council in the land! Talk about a city that knows how to party!
Andrea Jenkins
Jenkins burst onto the scene in 2017, making history as the first openly transgender Black woman to win a seat in public office in the US! She brought her unique perspective and talent as a published poet and oral historian to the Minneapolis City Council. And just a year later, she made history again by becoming the first transgender official to lead a city council in the US. Jenkins is not just making history, but she's also shaking things up and making waves in the political world!
Barbara Jordan
Say hello to Barbara Jordan, the queen of breaking barriers! This trailblazer was the first African American elected to the Texas Senate in 1966 and made even more history by becoming the first woman and first African American elected to Congress from Texas in 1972. Her contributions to the civil rights movement were so impactful that she received the Presidential Medal of Freedom from Bill Clinton in 1994. Despite never publicly acknowledging it, Jordan was happily in a life partnership with Nancy Earl for nearly 30 years. Barbara Jordan truly was a force to be reckoned with!
Marsha P "Pay it no Mind" Johnson
Marsha P. Johnson, the life of the party with a mischievous twinkle in her eye, was a trailblazer for the LGBTQ+ community. Always ready with a sassy response, when asked what the "P" in her name stood for, she would cheekily say "pay it no mind!" Marsha, along with her friend Sylvia Rivera, caused a ruckus at the historic Stonewall uprising in 1969 and helped form the Street Transgender Action Revolutionaries (STAR), a super cool political organization that helped homeless queer youth and sex workers in Manhattan. She was also a regular on the drag performance scene with the troupe Hot Peaches and was a champion for those affected by AIDS, as an activist with AIDS Coalition to Unleash Power (ACT UP).
Phill Wilson
If you're looking for a superhero who fought against HIV/AIDS, look no further than Phill Wilson! This African American activist was a real-life crusader who started the Black AIDS Institute in 1999, after his partner tragically passed away from an HIV-related illness and Phill received his own diagnosis. In 2010, President Obama appointed Phill to his Advisory Council on HIV/AIDS and he even represented us at the World AIDS Summit. But Phill wasn't content with just being on the council – he wanted to make a difference! He fought for the Center for Disease Control and Prevention to provide more funding to Black groups, so they could spread the word about HIV/AIDS and help their communities. And, with Phill's persistence and passion, the "Act Against AIDS" campaign was born, now known as the "Let's Stop HIV Together" campaign, promoting HIV testing, prevention, and treatment.
Ernestine Eckstein
Eckstein was a trailblazer and a fierce fighter for equality! She was part of the New York chapter of Daughters of Bilitis, the OG lesbian civil rights group. She attended the Annual Reminder picket protests and was often the only woman, and definitely the only Black woman, standing up for LGBTQ rights. Eckstein was also a part of the Black feminist movement in the 70s and worked with Black Women Organized for Action. She saw the fight for civil rights and LGBTQ rights as two sides of the same coin!
Meet Miss Major, a boss bih and trailblazer in the world of trans rights activism! Despite facing tough times like homelessness and jail time, Miss Major took those experiences and used them to fight for the rights of trans individuals, especially those of color and those with low incomes who are disproportionately affected by the prison system. In 2005, she joined the Trans Gender Variant and Intersex Justice Project (TGIJP) in San Francisco and eventually became the executive director, leading the charge for justice. And even at 79, Miss Major, affectionately referred to as "Mama," still calls Little Rock, Arkansas her home base and continues to raise her voice and fight the good fight!
Ninja was the "Granddaddy of Vogue," bringing this amazing dance style to the spotlight. With sharp moves and runway-worthy poses, he showed the world what Vogue was all about! People first got to see this style of dancing outside of ballroom in the award winning 1990 documentary "Paris Is Burning," where Ninja appeared.